I honestly meant to to get resident home owners of sq. 552, for the Washington Sanitary Improvement Company. Because I had incorrect info in my own spreadsheet, which I need to clean up, I wound up researching people who were not on Sq. 552 (3rd, Q, 1st, Bates, and P St) but 551. It also means that the spreadsheet on TruxtonCircle.org is incorrect too.
I discovered my accident when looking at the 1902/1903 General Assessment for Sq. 552 for a William Saunders. I found William's wife, Martha Saunders over on Sq. 551, (where Mt. Sinai, the NW Co-op and FL Ave Park sit). She had two lots. She owned, 551 009-Background, and 551 00G.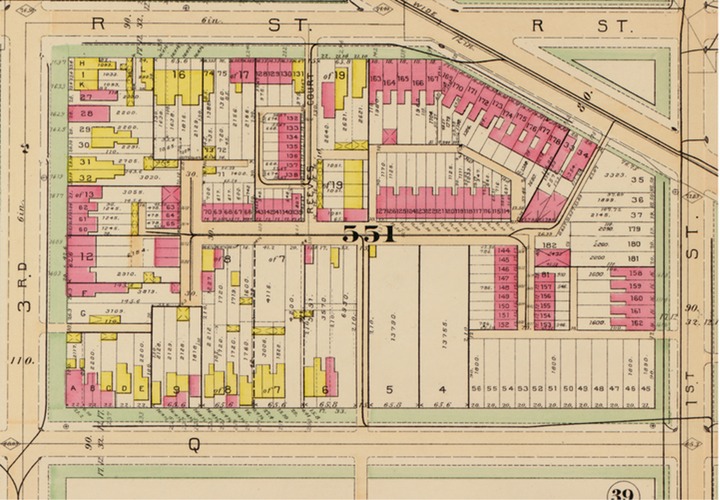 Then it dawned on me that the 1600 block was up one block.
William Saunders was a TC resident, and he has a Wikipedia page (my 3rd TC resident with a wiki) so we have a new blog post.
William Saunders lived at 1603 3rd St NW. According to the 1880 census, he lived there with his wife Martha, and his adult children George W. and Belle. By the 1900 census, it was still him and Martha, and Belle, along with four adult grandchildren with the surname Reeves.
According to his Wikipedia page he "was a botanist, nurseryman, landscape gardener, landscape designer, and horticulturist." He was the United States' chief experimental horticulturalist and Continue reading Happy Accident-1900 Home Owner- 1603 3rd St NW- William Saunders 1822-1900