So enough procrastinating, let's get into the Washington Sanitary Improvement Company (WSIC) role in making the blocks that are bounded by Q, North Cap, P and 3rd Streets NW. Those would be Squares 552 and 615. Because of George Kober's The History and Development of the Housing Movement in the City of Washington, DC ( 1907) we know they were building housing in the early aughts.
But the WSIC didn't own all of the block, so in order to figure out which lots on those two blocks to look at I went to the General Land Assessment Files, 1902-1938, and looked at 1902/1903 Assessments. Because 552 comes before 615, I looked at that first. I did not see WSIC mentioned, at all. I was confused. If I had just looked at the Sq 552 map at TruxtonCircle.org, I would have seen why.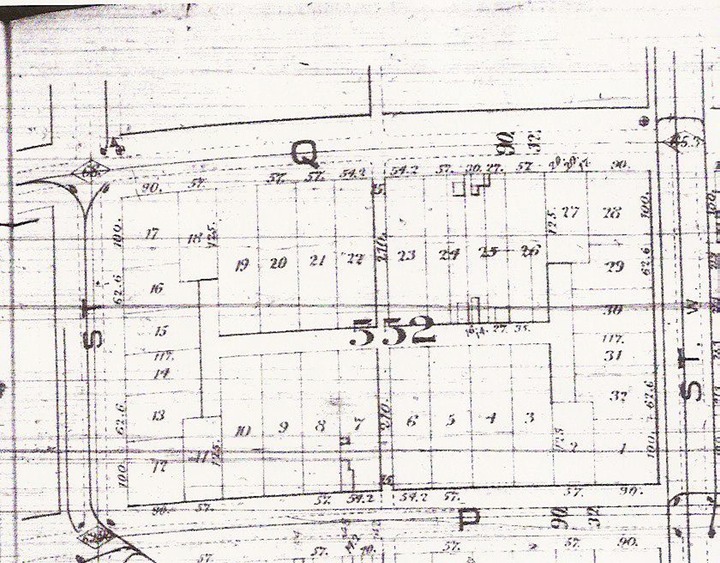 Bates Street did not exist in 1887 nor apparently 1902.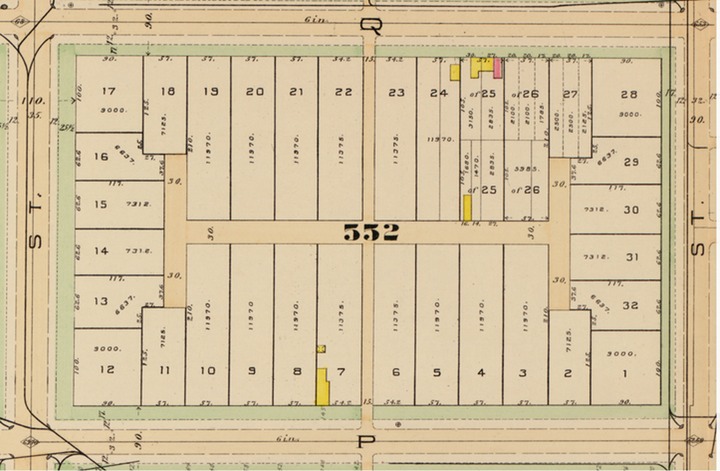 I also compared the 1902/1903 assessments to the 1933/1934 assessments and there were a whole different set of lot numbers. For Square 552 in 1902/1903, there were lots 1-32, as you can see from the images above.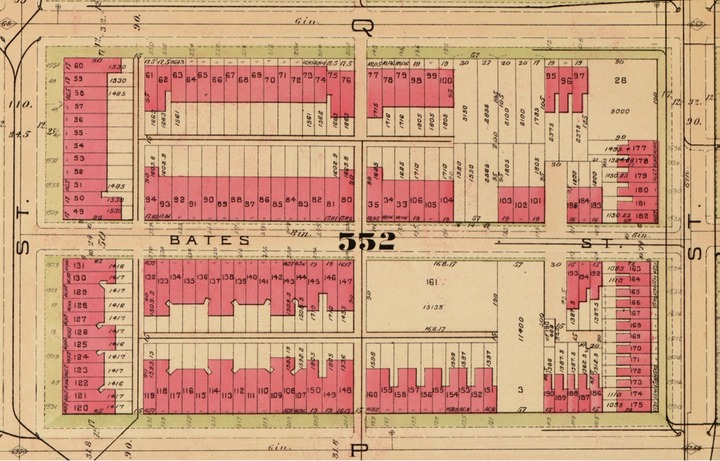 By 1909, when the above image was mapped, the whole character of the block changed. There appears to have been a few hold outs, with lots 3 and 28. By 1933 they had been absorbed.
In the back of my head, I am wondering if any strong arming was involved to convince owners to sell. Well, that would be something to explore in my next post, where I look at the 1902/1903 property owners.