After writing about wealthy out of state owners with the name Eustis, I didn't want to try to hunt down the other owners. But one owner had an unusual enough name that I figured why not. Lycurgus and Sallie Adams owned a part of lot 26 on Sq. 552. Lot 26, according to the 1902/1903 General Assessment lot 26 was in 4 parts. Lycurgus and Sallie owned a western lot. George W. Adams owned a portion of the lot with a structure on it. Levi Adams owned an eastern section. Edmund G. Hines owned a portion along the alley.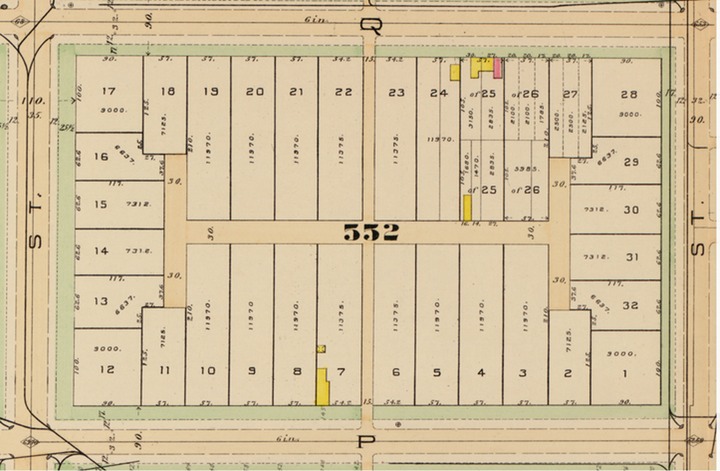 Lycurgus, also Licurits/ Lycurkus Adams was born around 1842-1844 and died in March 1922 in Prince George's County, MD. He was an African American born to Josaiah and Elizabeth Adams in Maryland. He was drafted, but it doesn't look like he served in the Civil War.
It appears that he was born and raised in Bladensburg, MD and he lived there and died there. He did wander into Washington, DC to get married to Sallie Nash (Mash?) in June 1887. He was a farmer, who owned his own land and lived on River Road.
His last will and testament, gives a sense of who another Adams was who also owned parts of lot 26. Levi Adams was his brother. His will directs that his DC property be sold upon his death. According to a search of the Evening Star, his executor Marion Duckett, did that the following year of his death in September in a public auction. Of a side note the farm he left his son, Joseph E. Beaman Adams of 907 Westminster St NW advertised to sell those 18 acres in October 1923.  Lycurgus' lot was sold to William Adams at auction. It is unclear how William was related, if at all.