In the previous postings for parts 1-4 we looked at buildings south and north of the Dunbar High School field in 1942. Now let's look west.
Just to orient you, here is a USGS aerial map from 1951.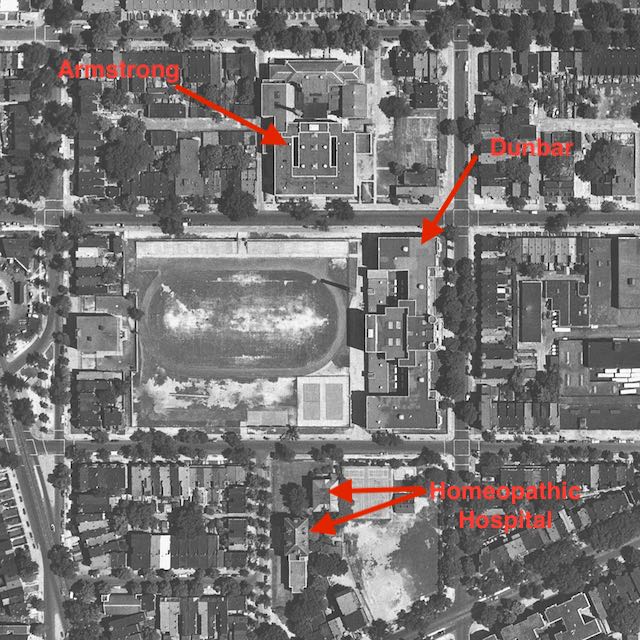 And now a look on the west (left) end of the field.
Those buildings no longer exist. It is now just part of the Dunbar track. I wonder it that taller 3 story detached building was the old Twinings school?