I happened to have found this photograph in the Library of Congress' collection. It was listed as a Negro elementary school. When I took a closer look I saw the name of the school on the building.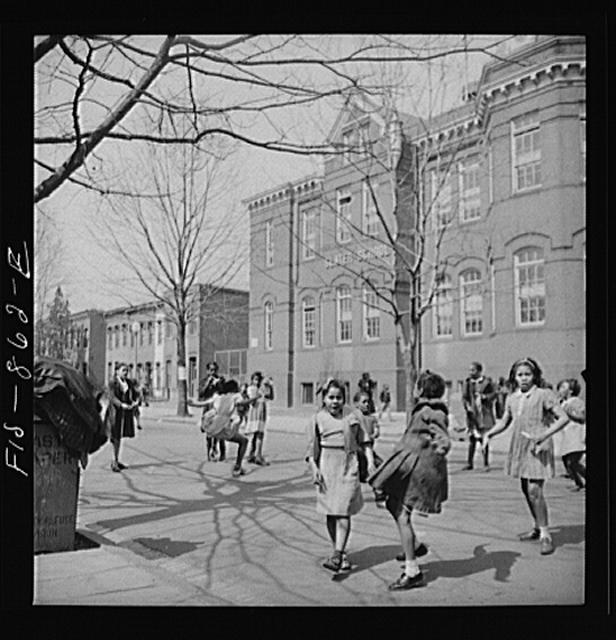 I am amazed seeing children playing on P Street as if it was an extension of the playground. P Street actually doesn't look that wide in this photo. Things were different in 1942, when this was taken by Marjory Collins the Farm Security Administration – Office of War Information photographer who took the photograph.
I found a similar view from 2008.
The school was in poor shape then.