Everybody in the car,
So come on let's ride
To the liquor store
around the corner
The boys say they want
some Gin & Juice
But I really don't wanna
-Lou Bega 'Mambo No. 5'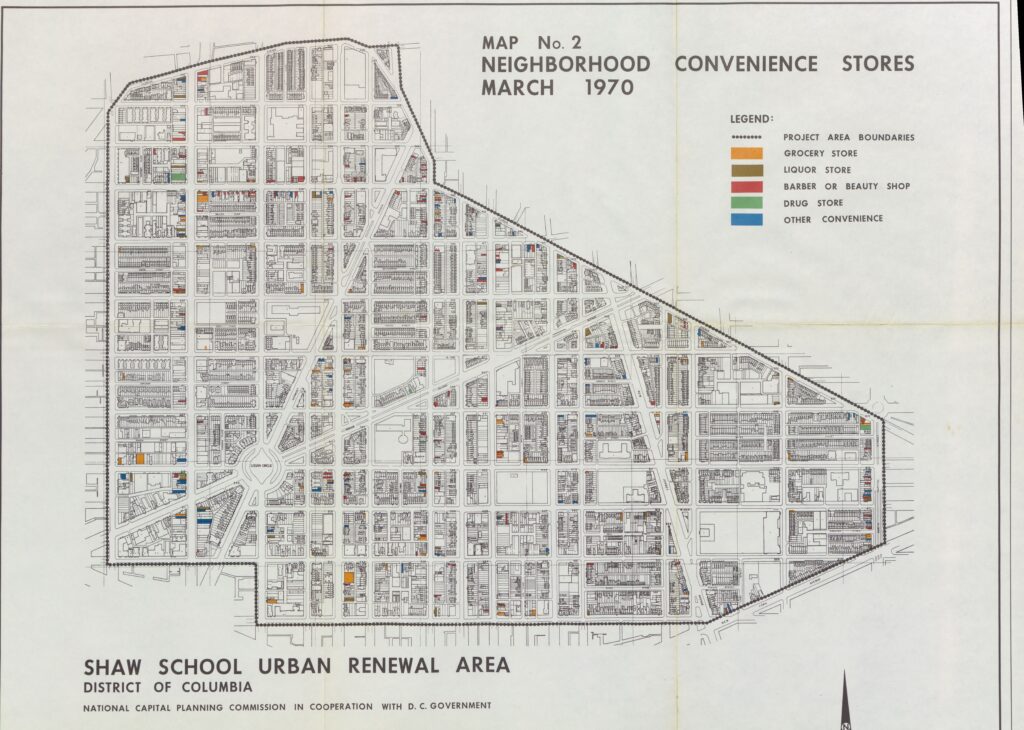 If you can't see the details of the map above go to this link, and click on it to see the details. It shows where the liquor stores, grocery stores, drug stores, barber and beauty shops and other stores in the Shaw neighborhood.