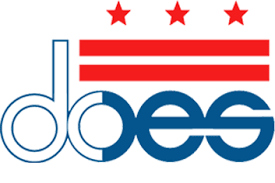 So….. this furlough thing is longer than I've experienced, and I've been through several government shutdowns. Am I worried. For my family, we have resources that I would prefer not tapping. In the past, I'd just wait the shutdown out. I have no friggin clue when this will end.
So what's a gal to do? Apply for unemployment.
My first time ever. I've been getting a W-2 for 30+ years (dang, I'm old) and, well, this is new.
Since the Bureau of Fight Club* is in DC and I live in DC, I've applied for unemployment on-line with the DC Department of Employment Services  (DOES) to start the process.
Links from DC DOES led me to the DC Networks website https://www.dcnetworks.org/vosnet/Default.aspx . I checked to make sure the .org site was okay as it was asking for my social security number and banking information for direct deposit. Not knowing what the heck I was doing, I filled out the claim.
Good thing I checked my Spam folder. That's where, so far, all my emails from DOES seems to go.
Poking around I found this FAQ for furloughed government employees. Wish I saw this earlier….. Well those forced to work are screwed…. And I shouldn't expect any money quickly. There is some documentation I'm supposed to supply, but I don't see where I'm supposed to upload my 2017 W-2, my SF-50 and 5 pay stubs. There is something about emailing those things, but I think those have my SS# on them and there is no way in HELL I'm emailing that. I'll fax it once I figure out how to get the fax machine/printer to work.
Another FAQ- https://does.dc.gov/sites/default/files/dc/sites/does/page_content/attachments/INSTRUCTIONS%20FOR%20COMPLETING%20THE%20CONTINUED%20CLAIM%20FORM_updated%207.28.2016_0.pdf
*This is what I call my agency, because of some stupid rule. However, via LinkedIn, I see some of my fellow Fight Clubbies have told local media which agency they are with.